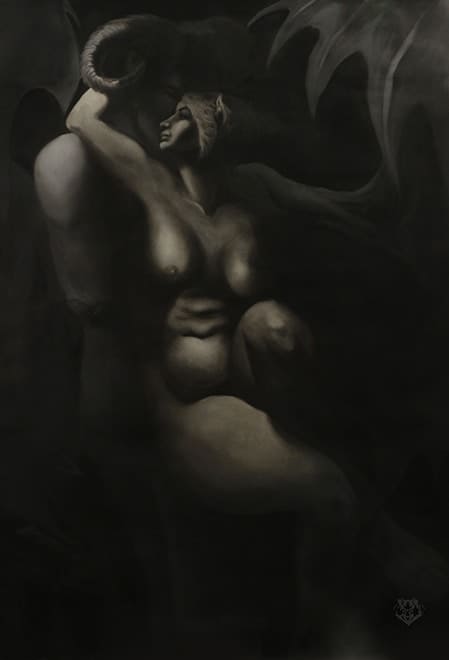 Large Oil Painting / Fantasy Art / Original Artwork by Melinda Isaacs.
"Immortalized" Oil Painting on Canvas Paper, 5x7', 2016
The basis of this painting is to grapple with the intense idealization that is often seen in those with
Borderline Personality Disorder
. This is one of the largest paintings I have ever created, standing at 5x7'. 
Immortalized
is one of four paintings that was created for my thesis in the University of Cincinnati Design, Architecture, Art, & Planning Fine Arts program.